Medical Electives Abroad
A medical elective abroad with us is a unique opportunity for medical students and medical professionals to experience the delivery of health services in Africa.
Our medical electives and medical internships abroad expose you to a health system different from what you are accustomed to; a chance to interact and shadow doctors, physicians, and healthcare professionals who provide healthcare to large populations despite inadequate resources, limitations of technology, diagnostic services, and treatment options.
Elective Africa offers medical internships for undergraduates, elective placements for medical students, medical residents, and practitioners seeking international clinical experience and exposure.
As a medical student, resident, or volunteer you will gain valuable exposure to a variety of specialties in a medical elective abroad.
Elective Africa follows AAMC's Guidelines for premedical and medical students providing patient care during clinical experiences abroad.
Specialties Available in the Medical Elective Abroad
The program specialties include internal medicine, general surgery, obstetrics & gynecology, pediatrics, accidents, ENT, HIV medicine, psychiatry, orthopedics/osteopathy, radiology, emergency & trauma, tropical medicine, hematology, gross pathology, physiotherapy, ophthalmology, gender violence & recovery centers, infectious diseases, immunology et cetera.
Medical Internships in Kenya & Tanzania
Doing a medical internship abroad and learning directly from physicians, doctors, and nurses in local medical facilities not only gives medical students and international medical volunteers hands-on medical experience but also the opportunity to immerse themselves in the local culture of our urban, rural, and coastal destinations.
Our medical volunteer opportunities offer a beneficial medical work experience abroad to participants. Through our community outreach programs, students get to volunteer visiting local schools, orphanages and sensitizing locals about healthcare. These activities are aimed at uplifting the communities we operate in and also enable our students to make an impact as they study.
Elective Africa has decades of travel experience across East Africa allowing you to not only gain medical experience but to see the various tourist attractions as well. During your free time, you will have the option of undertaking customized trips, excursions, safari, mountain treks, or beach holidays that suit your budget. (Take a look at this Youtube video to see if it is worth the trip.)
Why Undertake Your Medical Internship Abroad
Undertaking a clinical rotation overseas has been lauded as the best way to hone your clinical skills. This is because you get medical experience on real-life challenges in hospitals with high patient inflow and limited resources. These experiences ignite your hidden potential, resourcefulness, and inventiveness.
Our medical internships abroad are tailored to follow your medical school guidelines so as to ensure you achieve the set goals for your clinical rotation overseas. We understand different medical school elective abroad requirements and individual goals vary for different medical students; there isn't a one-size-fits-all solution.
Medical schools like to create all-rounded healthcare providers with an insight into global health; medics who are conscious of different cultures and environments. Candidates who have gone the extra mile towards learning as much as they can about the medical profession always have an upper hand.
A medical elective placement with us will help gain an in-depth medical work experience than what you might get in your home country. The experience will enhance your medical school personal statement and enable you to build a strong résumé. This is evident through volunteer work abroad and hours of medical care in Africa. You are also expected to:
Enhance your soft skills like communication, confidence, teamwork, endurance, empathy, resilience, and time management.
Interact with different cultures thus develop a global health mindset & cultural intelligence.
Boost your confidence as a result of meeting patients and working in a team.
A chance to travel and unwind.
A medical elective placement abroad gives medical students a chance to see a variety of diseases and unfamiliar clinical cases in advanced stages. This gives you a chance to observe and challenge what you have learned. International medical elective rotations will enable you to see how sociocultural factors impact healthcare care.
Program Duration
Typical medical placement abroad ranges between two to twelve weeks. Your medical internship will be customized depending on your medical school requirements, personal preferences, and the number of departments you want to shadow.
Medical students and medical volunteers who spend more time on their programs have scope to become better integrated over time, gaining increased insight into culture and understanding of international healthcare.
Elective Africa offers an exceptional level of flexibility should you want to amend your choices so as to tailor your medical experience overseas, creating the best medical elective for your personal and university interests.
What are Participants Allowed to do in the Hospital?
The program follows the American Association of Medical Colleges's Guidelines for premedical and medical students providing patient care during clinical experiences abroad.
Program participants will shadow doctors abroad and be mentored by dedicated physicians hence gain experiential exposure to global health.
During the program, be sure to keep a journal and ask as many questions as possible. It is also important to cultivate a good relationship with your mentor. Our staff maintains daily communications with your supervisor to monitor your learning experience.
Hospital Rotations and Shifts
You will have the flexibility of taking shifts depending on your preferences and the hospital's departmental arrangements.
Unless otherwise, your clinical elective rotation abroad typically runs from Monday to Friday. This leaves you with free evenings and weekends. You can choose to relax, have beach walks, take an excursion, trek, or volunteer in local orphanages, schools, or communities.
Preparing for your Medical Internship in Kenya / Tanzania
It is advisable to read up on your preferred/ designated placement location i.e. Kenya or Tanzania. Prior knowledge of the language, climate, tribes, culture, and local customs will really enhance your trip.
The selection of clothing should be conservative and comfortable. During your clinical rotations abroad, you can stick to lightweight light clothing, it can get pretty hot in some of the rooms. In the guesthouse, you can wear pretty much what you would wear at home.
A warm jumper or jacket may come in handy in the evenings. It can be cold during the middle months of the year.
However, our placement advisors are always available for guidance and clarification about our medical internship program abroad and our placement destinations.
Do you want to come with a group of friends?
You may opt to travel alone and join a group of participants or travel as a group and make memories together.
Elective Africa's hospital internships can be tailored to accommodate groups. You might also have the opportunity to get a group discount if you tag along with your friend(s) or classmate(s). For more information on groups, contact our placements advisors at operations@electiveafrica.com or inquire here!
What Is Included in the Medical Internship Abroad Program
Our aim has always been to provide you with a memorable, adventurous, and hassle-free program.
Applicants pick the desired destinations and departments they want to rotate through. We guarantee your department choices well in advance of your trip.
We provide you with detailed pre-departure information such that you can plan your medical elective overseas down to the finest detail.
The program includes:
A medical internship program customized to your medical school elective requirements and clinical interests.
A comprehensive pre-departure guide.
Airport transfers as per different location guidelines.
Designated mentors and support from local staff.
Gated, safe, and comfortable houses complete with in-house catering, Wi-Fi access, and support staff.
Biweekly global health tutorials.
Two-way transport to your clinical site.
Basic Swahili lessons twice a week.
Certificate of participation on program completion.
Volunteer activities (as per schedule by our local staff).
A chance to explore and travel: safaris, excursions, and mountaineering as optional add-on activities.
A medical elective placement with us will bring you closer to a future working in your medical career. We're proud to support future talent who'll bring vital skills to communities in need. For more information, download a free brochure for our medical internships abroad in 2023 and summer 2024.
Click Here to APPLY and Start your Journey of Joining us for a Valuable Medical Study Experience Abroad!
My Astunding Experience with Elective Africa
Elective Africa has been a great opportunity to learn about another health system, advance my clinical skills and immerse myself in local culture. The program is well-organised,safe and established. I would highly recommend participation to anyone, especially those with some medical knowledge!
Alisa Anderson , SUNY Upstate Medical University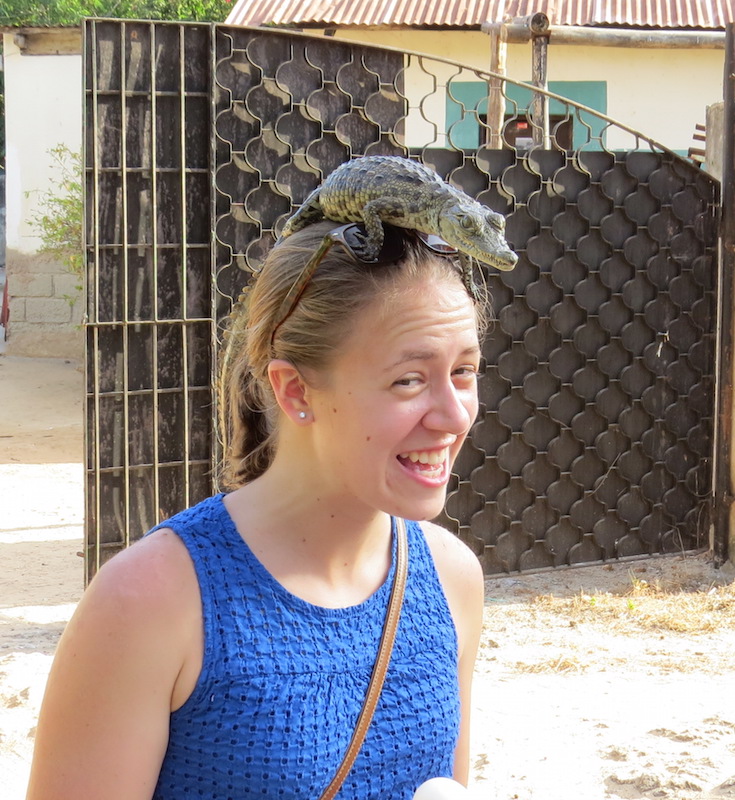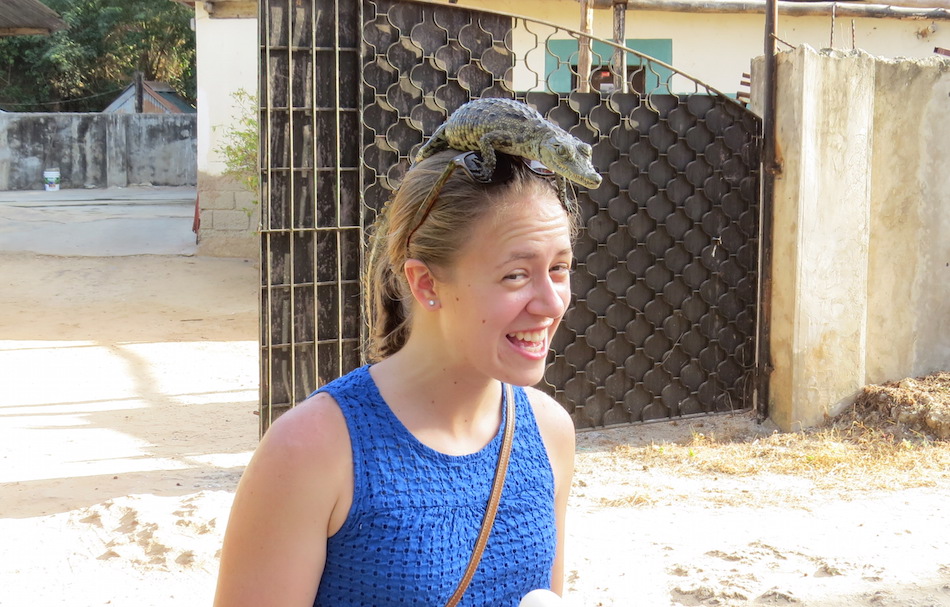 Key Aspects
Key aspects of Medical Electives Abroad
Tailor - Made Medical Elective
We tailor-make your medical elective abroad so as to factor in your elective interests and the schools provision on clinical elective rotations. Your medical electives objectives is a core component of the whole experience.
Supervision and Mentorship
While in the elective rotation, we offer you mentorship and supervision by doctors from within the system and other health providers. This way you will be guided to learn and participate in caregiving and clinical work.
Differentiated Healthcare System
While on a medical elective abroad you will interact with diseases that you are not accustomed to. Tropical diseases such as malaria typhoid as well as common global epidemics such as HIV/Aids prevalent in third world countries ensure that you are more clinically enriched.
Cultural Exposure
Through the medical elective abroad you will be exposed to a different culture. Interactions with patients will help you appreciate the role of culture in health and wellbeing. You will also be able to appreciate diversity and learn how to empathize with others.
Global Health Tutorials & CMEs
On a medical elective with us you will have an opportunity to learn and share with other participants on the experiences of the health system and differences with your system at home. CMEs held at the hospital further enriches your medical knowledge and skills.
Pricing
Book your Placement
Book your spot today by paying a reservation deposit of $350. This is a one-off fee that allows us to plan for your mentorship, prepare for accommodation, and create your MyElective account and facilitating pre-departure support.
SEE OUR PRICES
Or call us at +1 (609) 375 8912 to learn more.
Destination Focus
Unique healthcare systems, beautiful sceneries, enriched culture and towns that are in developmental stage are what describes our destinations! Choose our exciting locations in Kenya; coastal locations of Mombasa or Malindi, the urban setting in Nairobi; the capital city of Kenya or a rural setting in Migori. In Tanzania we have placements in Moshi and Arusha.
Interested in Travelling with us? Inquire Now!