Premedical Internships Abroad
Are you a premed student wondering where to gain first-hand medical shadowing experience abroad in preparation for application to medical school? Elective Africa's Pre-Medical Shadowing Internship opportunity is best for premed students, undergraduates, and medical students.
Participants in the pre-med internship program shadow for a minimum of 25 hours a week; this gives you insight into the day-to-day responsibilities of healthcare professionals serving huge patient inflows in understaffed and under-resourced environments.
Our pre-med shadowing programs abroad are in compliance with AAMC's Guidelines for premedical and medical students providing patient care during clinical experiences abroad.
You will be exposed to a new healthcare system different from what you are accustomed to and interact with diseases prevalent in developing countries. We ensure that the clinical experience you garner in the medical internship program abroad is lifelong rich and rewarding.
Besides shadowing, the premed summer internship gives students the opportunity to volunteer in our community outreach programs in providing preventive health education, interacting with the local communities, and getting immersed in their culture.
A premed volunteer program in Africa will not only give you a chance to make an impact as you study but also help you pursue a greater understanding of where your professional passions lie.
We also have customized medical internships for high school students interested in medicine.
Program Mentorship/ Doctor Shadowing in your Pre-med Study Abroad
You will be introduced to the hospital by our student coordinator. After which, your mentor takes over responsibility for your safety and will ensure you are under professional supervision at all times.
You will have a dedicated registered doctor as your mentor. He/ she will help you meet your pre-med abroad objectives by providing informal teaching of basic clinical skills and sharing personal insights concerning the medical career. This helps you to make a sober choice before embarking on years of study.
You'll shadow them as they perform procedures, diagnose conditions, prescribe treatment, provide patient care, and navigate hospital life.
Remember to keep a journal during your premed study program abroad and ask many questions. This will improve your understanding and cultivate a good relationship with your mentor. That relationship also enables your mentor to write a letter of recommendation (for medical school) that honestly reflects their observation.
Our staff always maintains daily communications with your supervisor to monitor your learning experience.
Why Undertake Your Premed Internship Abroad?
A premed medical experience abroad with Elective Africa will help you get the real-world clinical experience you need to excel in a medical career.
This is what you can expect from our hospital internships in Kenya and Tanzania:
Shadow experienced healthcare professionals in a hospital environment with various medical departments.
Get a deeper understanding of global health issues and garner cultural intelligence.
Engage in pre-med volunteer abroad: Community outreaches, healthcare awareness projects, visiting orphanages and local schools et cetera.
Enhance your soft skills like communication, confidence, leadership, resilience, organizing, planning, time management, and teamwork when dealing with your mentor, patients, and colleagues.
Besides helping you decide whether you want to pursue a medical career, having this kind of global health experience will:
Strengthen your medical school application.
Enhance your resumé and personal development.
Sharpen your verbal and non-verbal cues.
Build your personal and professional network.
Give you great discussion points in interviews and essays.

Specialties Available in the Pre Med Internship Abroad
In your day-to-day work, you'll see illnesses and conditions first-hand that you've only encountered in textbooks before.
You can choose the departments you want to rotate through i.e. internal medicine, general surgery, obstetrics & gynecology, pediatrics, accidents, ENT, HIV medicine, psychiatry, orthopedics/osteopathy, radiology, emergency & trauma, tropical medicine, hematology, gross pathology, physiotherapy, ophthalmology, gender violence & recovery centers, infectious diseases, immunology et cetera.
What Participants in our Premed Internships Abroad are Allowed to do in the Hospital?
Due to ethical standards, we cannot allow our medical internship students abroad to be directly involved in surgery; however, certain destinations may have more opportunities to view surgery than others.
Our pre-medical observership programs follow AAMC's Guidelines for premedical and medical students providing patient care during clinical experiences abroad. Please note that premed students in our doctor shadowing program abroad will not be allowed to do what they are not permitted to do in the United States or Europe.
Under direct supervision from a registered health care professional, premed interns abroad learn how to take patients' medical history and record their symptoms for doctors reading.
Participants will gain medical exposure to differing healthcare delivery systems found around the world. Interns in the program will engage in healthcare professions through our organized global health tutorials that normally take place every week in the student's residence.
Program Duration of the PreMed Summer Internship Abroad
Our medical volunteering abroad and summer premedical internship opportunities range between two to twelve weeks; you can choose when to start and end your trip.
Your pre-med internship abroad will be customized depending on your medical school requirements, personal preferences, and the number of departments you want to shadow.
We're entirely flexible, should you want to amend your choices so as to tailor your medical experience overseas, creating the best pre-med hospital internship experience overseas.
After your clinical rotations in the evenings and weekends, you will be free to explore your destination, take beach walks, and relax. Take a look at this Youtube video to see if it is worth the trip.
What Will I Gain from a Pre Med Internship Abroad?
Our international medical volunteer opportunities give you skills that prepare you for your next stage of education and career; especially for pre-medical students.
Our programs also give premed interns and medical volunteers abroad the opportunity to travel and immerse themselves in the beauty and culture of our placement destinations. Participants of our health internships abroad choose to experience tourism excursions in East Africa, taking safaris or hiking Mount Kilimanjaro, the tallest mountain in Africa.
Enhance Your Medical Career With Elective Africa
We're often able to customize your premed internship to suit your preferences. You can work in more than one department or focus on one particular area. Elective Africa also gives you a chance to experience outreach work in the local community.
Premed students in the program work in an under-resourced healthcare facility where you'll learn about the duties of physicians and other healthcare professionals in the facility. This gives you an all-rounded experience and understanding of the healthcare system and innovative ways doctors use to cope with limited resources.
In your international medical observership in Africa, you are expected to see unfamiliar conditions such as tropical diseases, TB, meningitis et cetera. You will also learn how sociocultural issues affect how care is delivered, thus get real-life insight into global health.
What Is Included in the Premed Shadowing Program Abroad
Our aim has always been to provide you with a memorable, adventurous, and hassle-free program.
You can be assured that your premedical internship abroad is well supported and guided all through. Here are the inclusivities of our pre-med internship program abroad:
A comprehensive

pre-departure guide.
Airport transfers

as per different location guidelines.

Designated mentors

and support from local staff.

Shadowing physicians

and other medical professionals.

Gated,

safe and comfortable houses

complete with in-house catering, Wi-Fi access, and support staff.

Biweekly

global health tutorials.

Two-way

transport to your clinical site.
Basic Swahili lessons

twice a week.

Certificate of participation on program completion.
Volunteer activities (as per schedule by our local staff).
A chance to explore and travel

:

safaris

, excursions,

mountaineering

as optional add-on activities.
Do you want to come with a group of friends?
You may opt to travel alone and join a group of participants or travel as a group and make memories together.
You may also have the opportunity to get a group discount if you tag along with your friend(s) or classmate(s). For more information on groups, contact our placements advisors at operations@electiveafrica.com or inquire here!
Preparing for your PreMed Internship in Kenya / Tanzania
It is advisable to read up on your preferred/ designated placement location i.e. Kenya or Tanzania. Prior knowledge of the language, climate, tribes, culture, and local customs will really enhance your trip.
The selection of clothing should be conservative and comfortable. During your clinical rotations abroad, you can stick to lightweight light clothing, it can get pretty hot in some of the rooms. In the guesthouse, you can wear pretty much what you would wear at home.
A warm jumper or jacket may come in handy in the evenings. It can be cold during the middle months of the year.
A hospital internship abroad brings you closer to a future working in your medical career. We're proud to support future talent who'll bring vital skills to communities in need.
Inquire for our Pre-med Internships 2023 & Summer 2024
The time you spend observing procedures under the guidance of your personal mentor will really help you to decide whether a career in healthcare is right for you before embarking on years of study.
You will have the opportunity to work in various hospital departments depending on your interests; from pediatrics to OBGYN and surgery, there is something for everyone. For more information, download a free brochure of our pre-med internships in Summer 2023
Click Here to APPLY and Start your Journey of Joining us for a Valuable Premed Study Experience Abroad!
A Once in a Lifetime Journey
After spending 3.5 weeks with Elective Africa's program, I am certain that medicine is the path for my future. Volunteering in the Health Centre as a pre-medical student allowed me many clinical opportunities that I would not be able to have in the States. The comparisons that I was able to make between medicine and healthcare versus the United States will serve me well in my future studies, practice, and medical experiences. Thank you so much, Elective Africa, for this once-in-a-lifetime journey! Asante sana!
Morgan Amigo , Miami University (Ohio)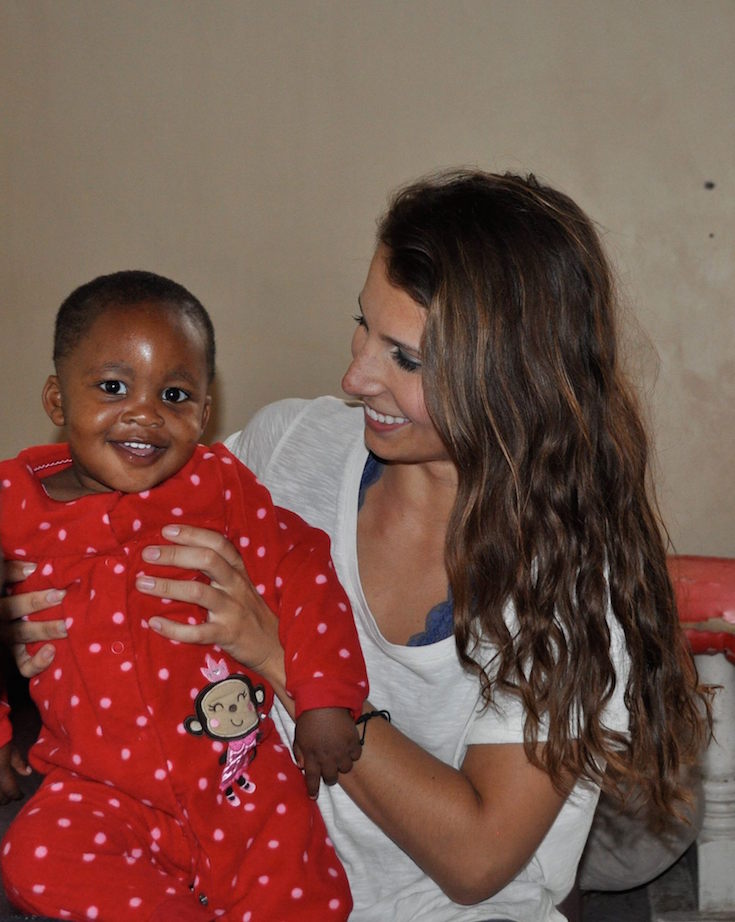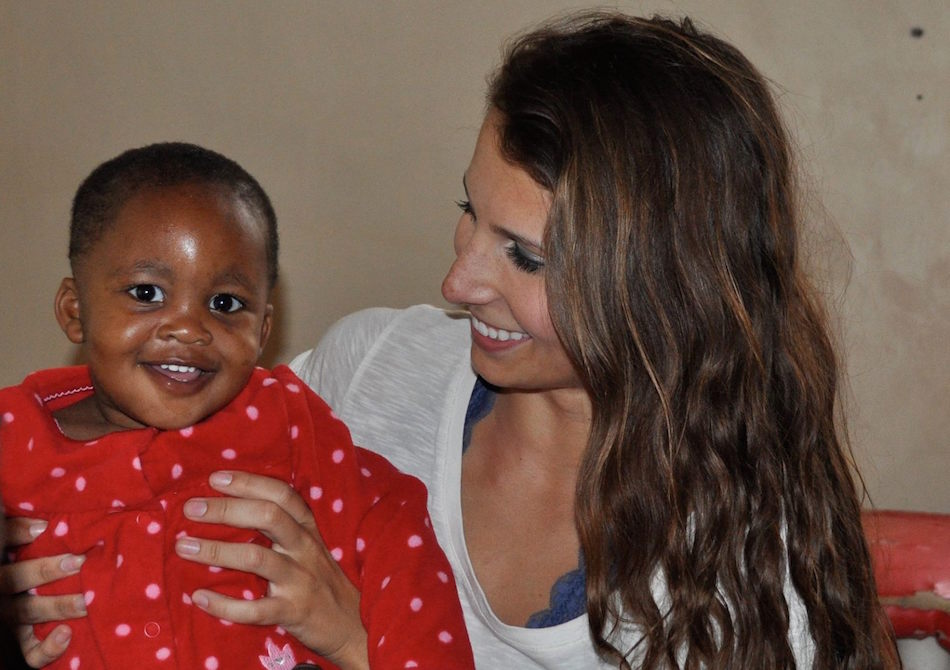 Key Aspects
Key aspects of Premedical Internships Abroad
Your placement customized
Your placement is customized to suit both your specific individual interests and school requirements. This may include your desire to shadow in preferred hospital departments, choice of shadowing supervision or more shadowing hours.
Proficient supervision and Mentoring
You will work hand in hand with qualified medical personnel and mentors at the health facilities of placement to ensure that you shadow a unique healthcare setting.
Differentiated Healthcare System
Shadowing in a system with tropical diseases and phased out infections while utilizing limited resources; both human capital and infrastructure is a clear revelation to you on the awaiting experience.
Split Placement
We pride ourselves in being one of the few organizations that offer split shadowing placements. You can placed in two different hospitals in the same location, within two different cities or countries to enhance your premed shadowing experience experience!
Interactive Global Health Tutorials
Healthcare is more than just treatment of conditions. It stretches to cover the economic, political and social factors. Our tutorials are offered by experts in global health among them public health experts and epidemiology specialists who address various topics of interest to health globally. The tutorials ensure that you have a broad understanding of healthcare from the global view.
Pricing
Book your Placement
Book your spot today by paying a reservation deposit of $350. This is a one-off fee that allows us to plan for your mentorship, prepare for accommodation, and create your MyElective account and facilitating pre-departure support.
SEE OUR PRICES
Or call us at +1 (609) 375 8912 to learn more.
Destination Focus
Unique healthcare systems, beautiful sceneries, enriched culture and towns that are in developmental stage are what describes our destinations! Choose our exciting locations in Kenya; coastal locations of Mombasa or Malindi, the urban setting in Nairobi; the capital city of Kenya or a rural setting in Migori. In Tanzania we have placements in Moshi and Arusha.
Interested in Travelling with us? Inquire Now!